TENICE, a professional manufacturer and supplierof home storage products.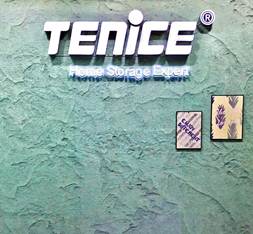 TENICEis a member of Guangdong Foreign Trade Imp. & Exp. Co. Ltd. (GFTC), whichis one of the largest state-owned company in Guangdong, China. GFTC wasestablished in 1984, now has the annual turnover of over 400 billion US dollarscreated by its 300 plus employees
Through our indefatigable efforts in past 20 year, TENICE is nowone of the well-known brand in home storage market. Our product range coversfrom storage organizer, simple wardrobe, shoe rack, metal rack to laundry, cabinet,functional storage, stationery, etc. Various materials & designs areavailable to meet every customer's demands. TENICEis proud to be one of the routine vendors of many famous retailing chains, suchas Wal-Mart, Carrefour, ALDI, etc.
Now there are 24 energetic and dependable partners in TENICEteam. All the time, these guys are ready to offer the BEST DESIGN, the BESTPRICE, the BEST QUALITY, and the BEST SERVICE to any customers.
BEST DESIGN - TENICE'sown designer team specially works for developing new items every day. Furthermore,we also have a great support from GFTC's R&D department. Keep renewing thecatalogue every season, keep updating the new collection of storage items everymonth, keep developing new patterns and structures every day!
BEST PRICE - Totake the advantage of specific material and handcraft, TENICE has set 3production bases in different regions of China, with shipping port Shenzhen,Shanghai and Qingdao. With investment to some factories and production lines,TENICE gets very control at the production cost and products quality.
BEST QUALITY- All production lines pass BSCI or relevant audit. All products meet the testingstandards of each country such as REACH, AZO free, PAHs, etc. Our professionalQC team always keeps eyes on the whole production process, and do theinspection of every lot of goods before loading.
BEST SERVICE- There are 4 teams of competent and experienced sales, ensuringthat every inquiry or request from customers will be handled at the first time.
TENICE is the storage expert by your side. We offer you the bestsolution of home storage products sourcing. Always trying to be better!